Ultra thin, featherweight
Only 0.35mm, 5g, no adding bulk, keep the original beauty of the device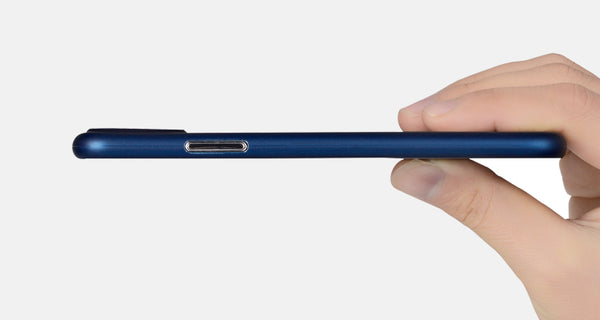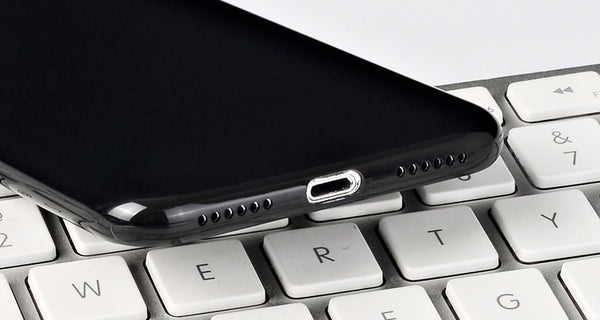 1:1 cutouts
1:1 precise cutouts for ports and buttons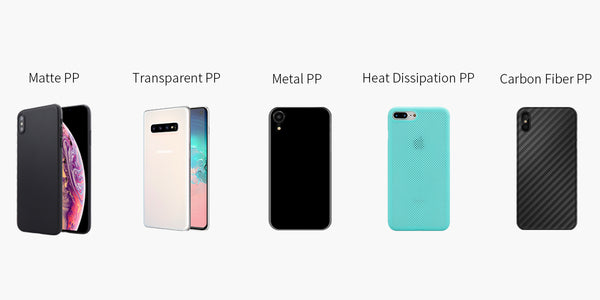 Expert of super thin 0.35mm cases
Medome Technology, has been focusing on super thin 0.35/0.4mm PP cases since 2012.
Product/mould Design, engineering
3-4 experienced designers draw 3D files of cases and moulds
In-house Mould Workshop
In-house mould workshop ensure us to develop products faster and improve continuously, also we can offer custom moulds for customers
Injection Workshop
10 sets Japan-imported very expensive FANUC high speed injection machines ensure the thickness of 0.35-0.4mm, and mechanical arms equipped to stabilize the quality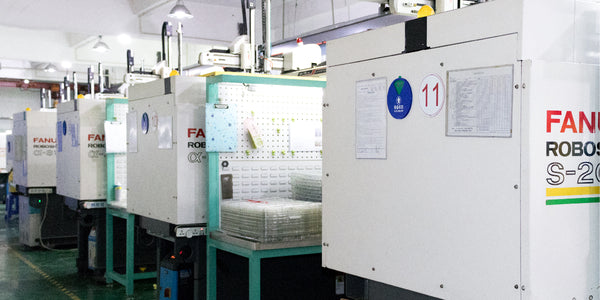 Second processing
Extra hand processes to punch holes, remove parting lines and excess burs, to let the cases look super clean and beautiful
100% Inspection
Full inspection before putting into cartons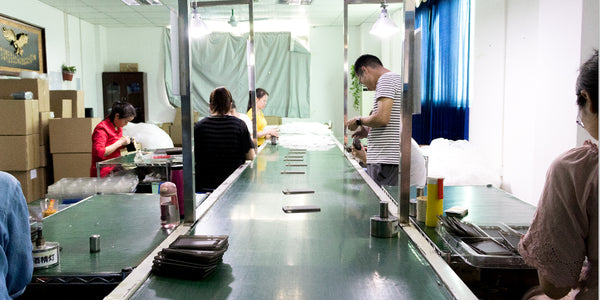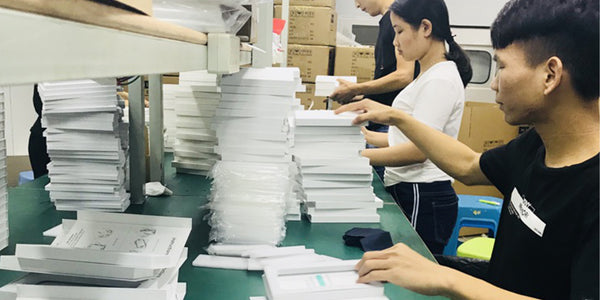 Packaging&Packing service
We have some long-term cooperated packaging factories to provide OEM retail packaging, also we have a packing assembly line equipped with 8-10 workers to pack products
We're in Hongkong Trade Show
Every year, we exibited in Hongkong Global Sources show twice, April and Oct Trade show, also went to LA for CES.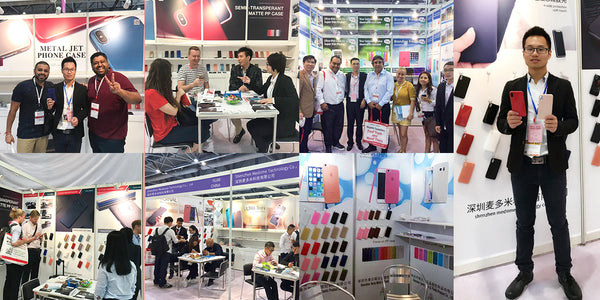 See differences on our thin PP cases
Well, we can say that we're the first to use this food grade material--PP to produce phone cases in the market, it was on 2012, began from for iPhone 4, then after a couple of years, some suppliers tried to follow, but PP material is very unstable and there were some issues, as a professional and focused supplier on this, we've been focusing on this since 2012, I ramdonly showed some differences here, please take a look.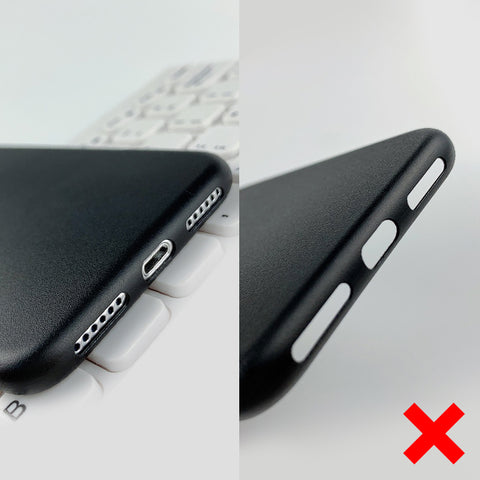 Big+long cutouts
Not very precise mould making experience, cannot make small holes, so they choose a easy way to make it big and long.
Mould marks
They want to make it small cutouts, but still, not good at precise mould making,many mould marks there and cannot be solved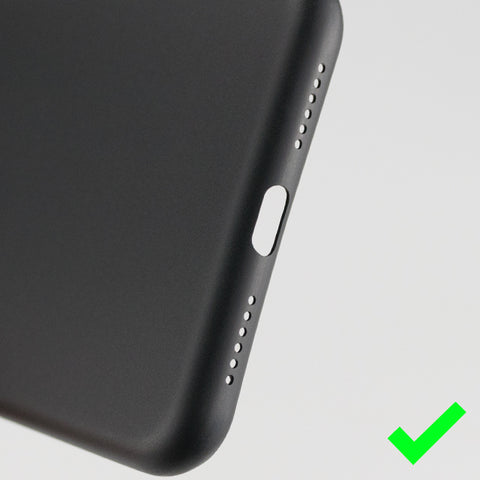 1:1 precise small holes, no any mould marks
We've been making precise moulds since 2002, 17-year experience, a specialist in precise moulds, ensure it 1:1 small cutouts without any mould marks, to presue perfection, 100% seamless fusion to phone, like a part of the phone.
Too rough, very "plastic"
Very rough when holding at hand, and looks like there are many sands, looks and feels cheap plastic.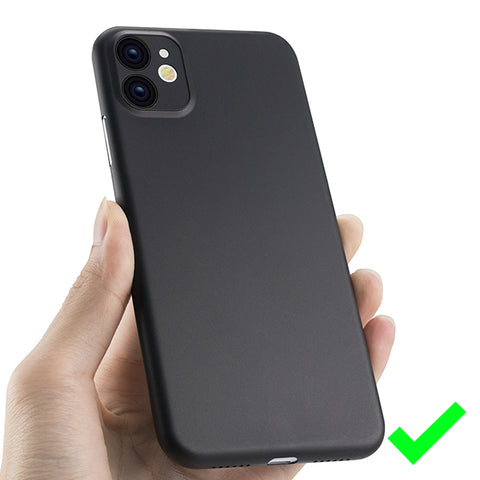 Tiny matte, looks and feels premium
Remember matte phones(5,6,7/8,7P/8P)? They have very tiny matte texture so that it looks and feels premium, and we used the same process during our mould making.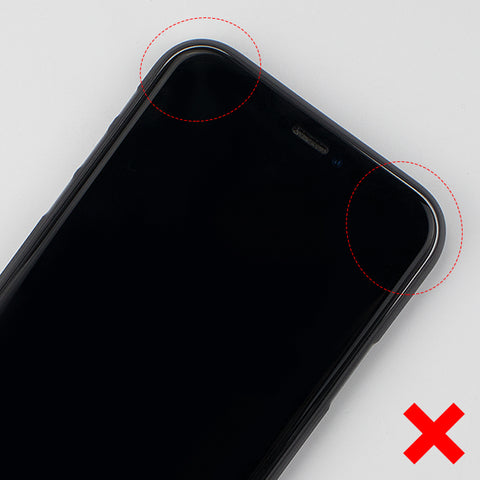 Expand, loose?
This kind of cheap PP material is not stable, will expand after a short period of using, and become very loose.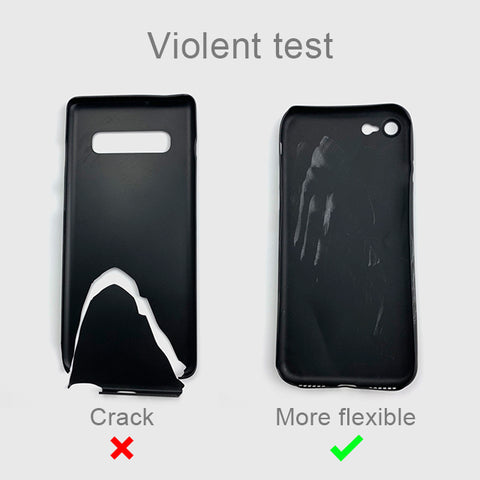 Too fragile?
This is another kind of PP material, it has less flexibility, very "fragile", will break easily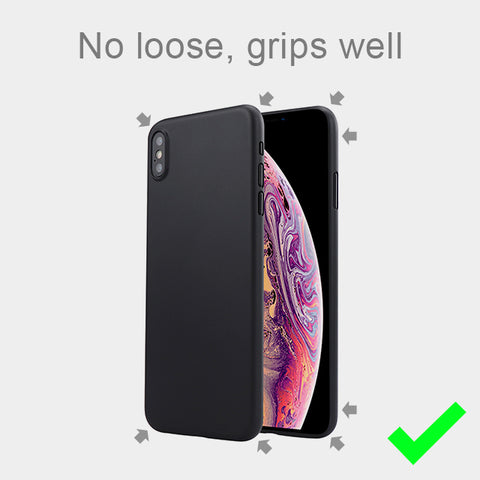 Stable, no loose, no fragile
PP materials are not that easy, there are hundreds of kinds, and we've been testing, selecting and combination since 2012, finally we form a perfect formula, solved "loose" and "fragile" issue. We've been focusing on this, believe the power of profession.
True minimal
Get samples at hand to feel, you will find our case is true minimal, really thin, thick ones feel hard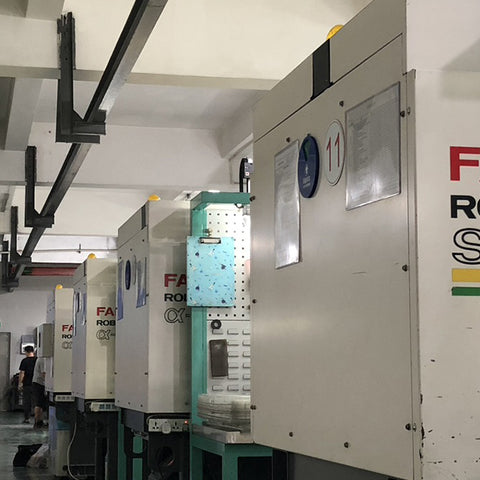 Why can be this thin?
It depends on the injection machines, we use Japan imported Fanuc high speed injection machines, only this kind of machine can inject this thickness, and it costs 3-4 times than normal machines, while 99% suppliers they use normal machines, thinnest they can do is 0.6mm, machine has limitations.
Air marks?
Why they have visible air marks? Coz they have air stuck in the mould during injection, and it's hard to solve for many suppliers.
Clean and neat
We have more equipments to absort air during injection, so, air marks are well solved.